1995 WAVA Championships, Niagara Falls and Buffalo NY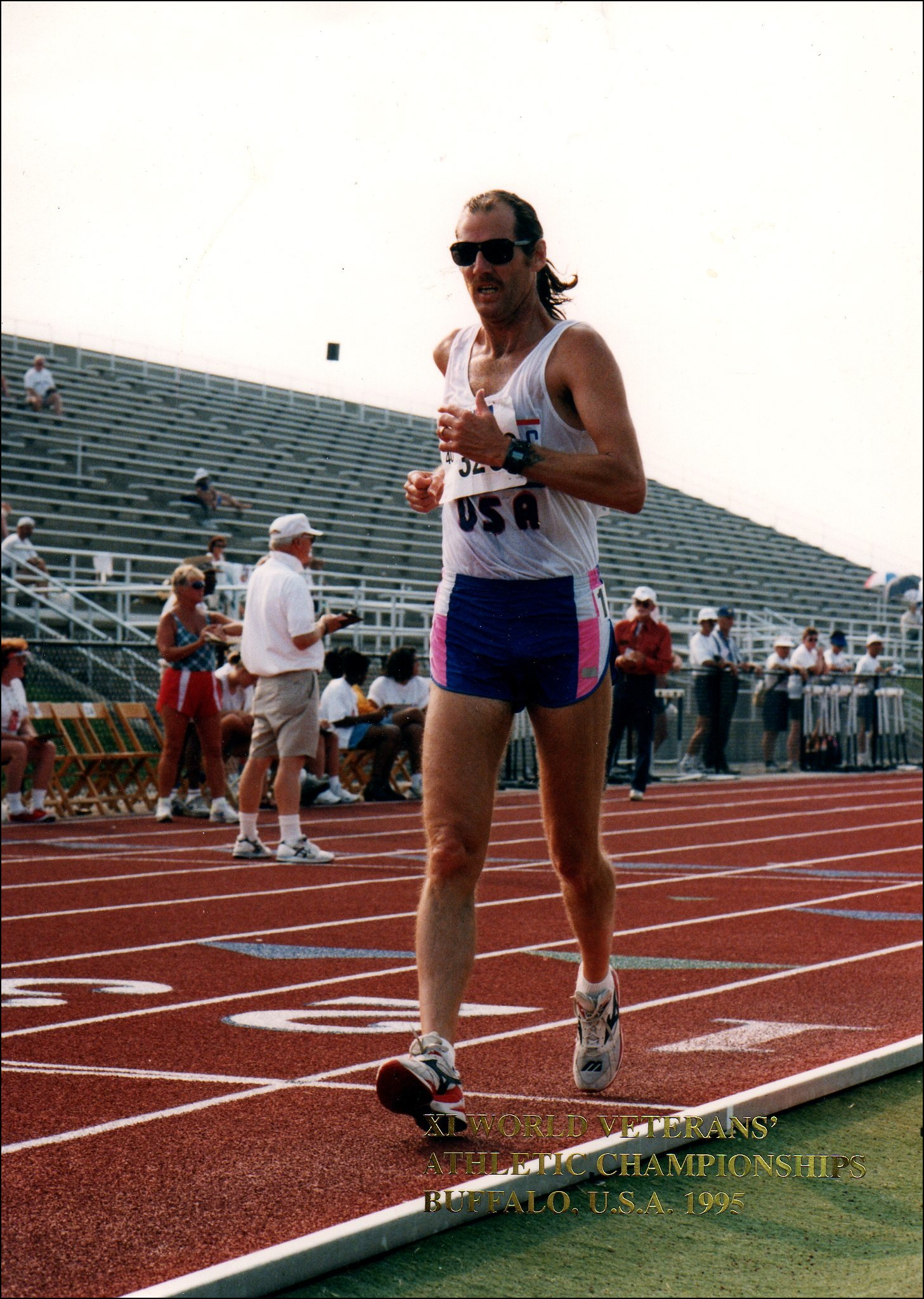 5km on the track in Buffalo, NY for the 1995 WAVA Championships.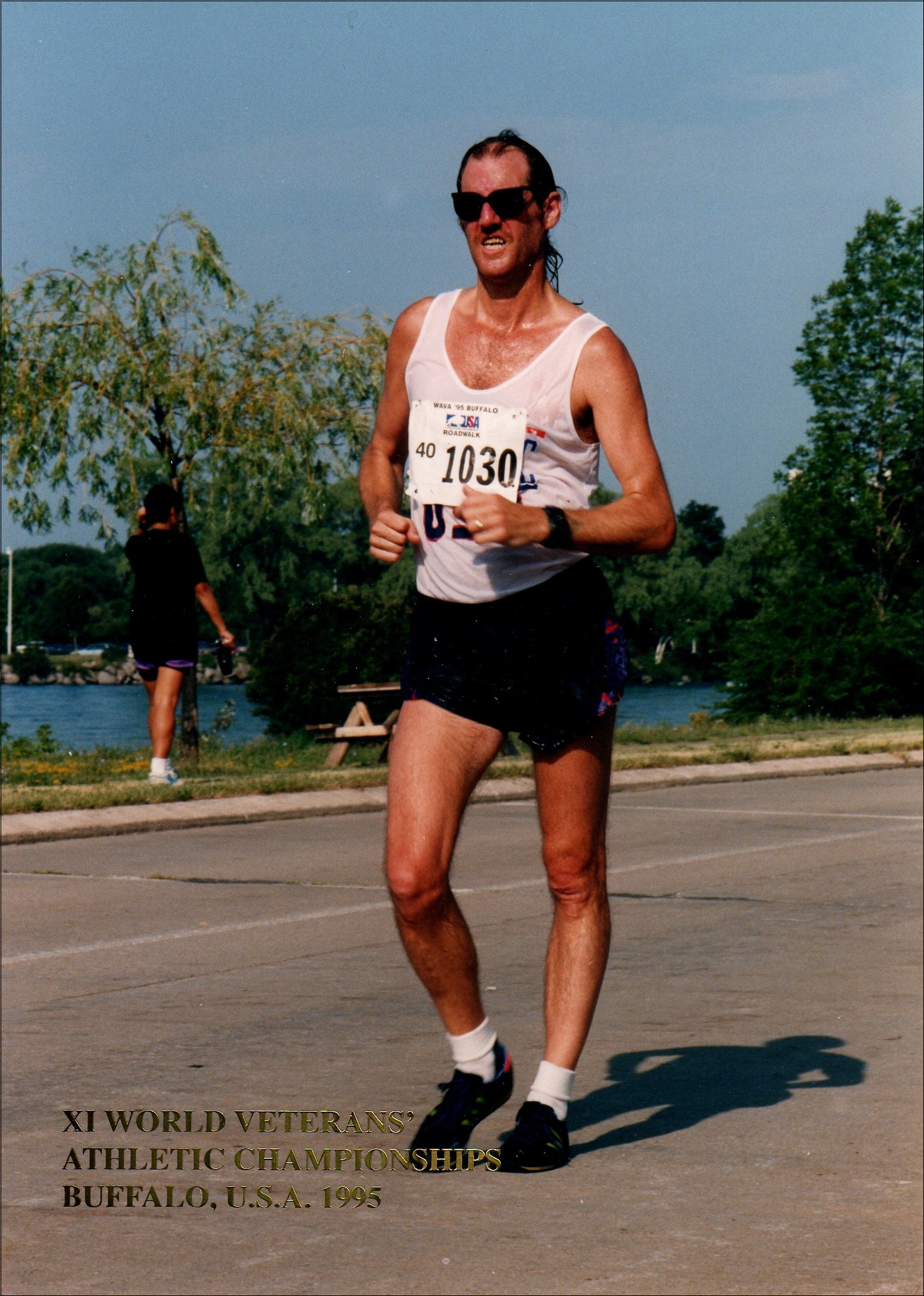 20km Road Walk Niagara Falls, NY for the 1995 WAVA Championships. Got a team Bronze medal as the third place finisher for the USA in the age group.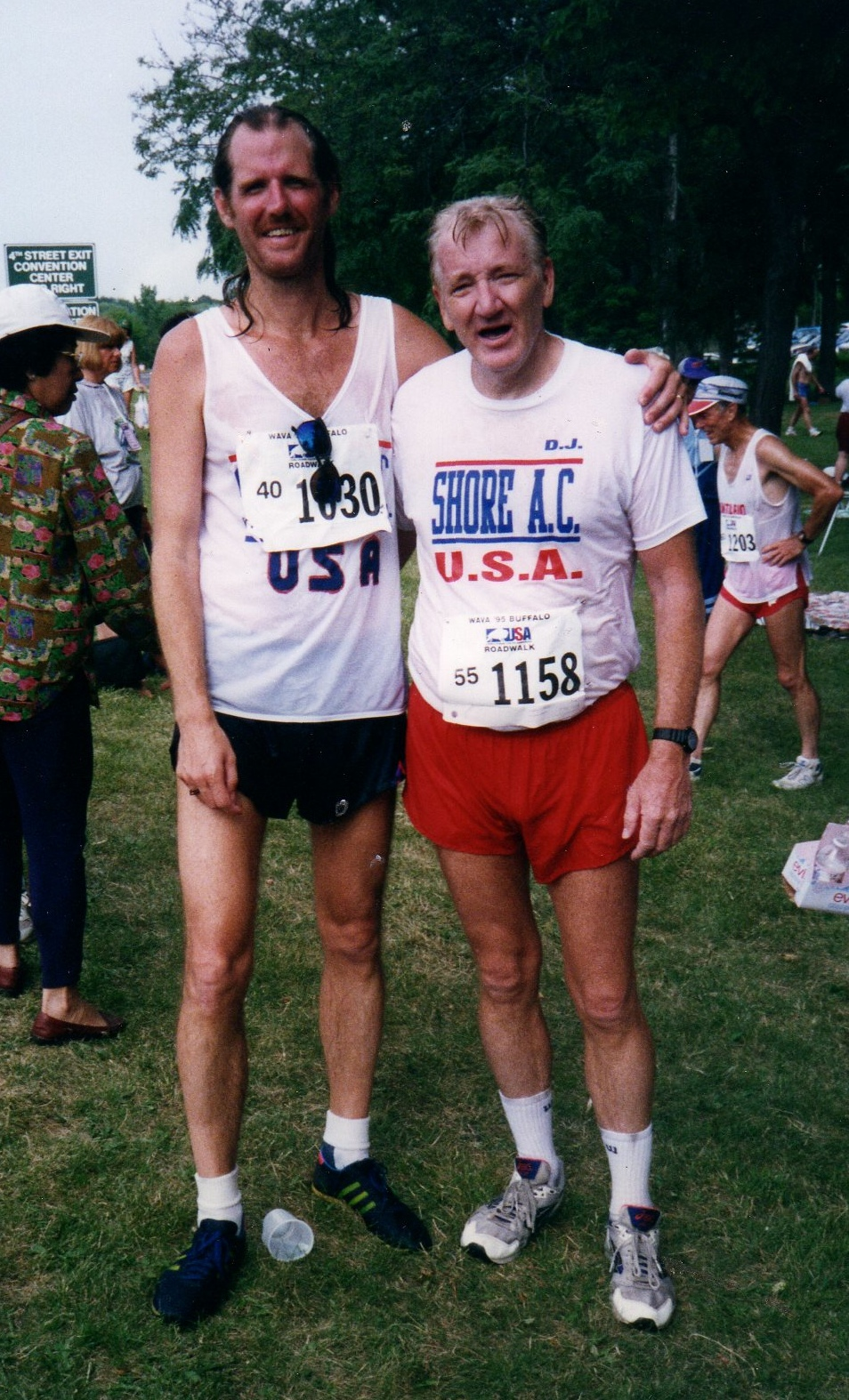 After the 20km walk in brutal heat with "Big Red", Dave Romansky. It looks like and felt like they pulled a couple of wet rats out of the Niagara river.
Polar Bear 10 Mile Classic Racewalk, Asbury Park, NJ
( December 2008 Update ) This is the race that I'm getting back into training for. I'm not leaving myself much time (weeks) to do it. But this is the last change to get a race in in my 50 to 54 age group. A goal is to finish and start training and get back to racing.
( February 2016 Update ) Updating the racewalking section of the site and see that it's been 10 years since that race. Did ok then and now really, really want to get back into racing shape and now maybe have the time.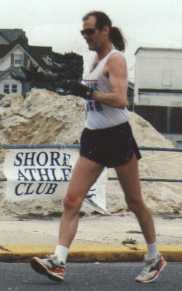 Misc Racewalking Photos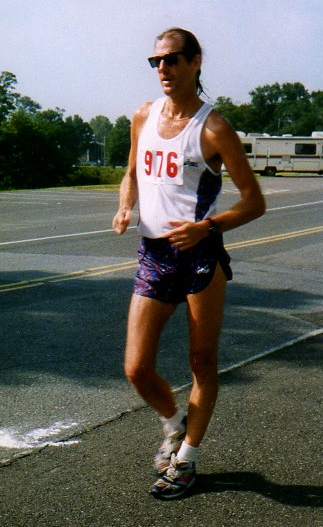 On the Fort Monmouth 2km, 40K loop. Was second one year. Don't know if it was this race.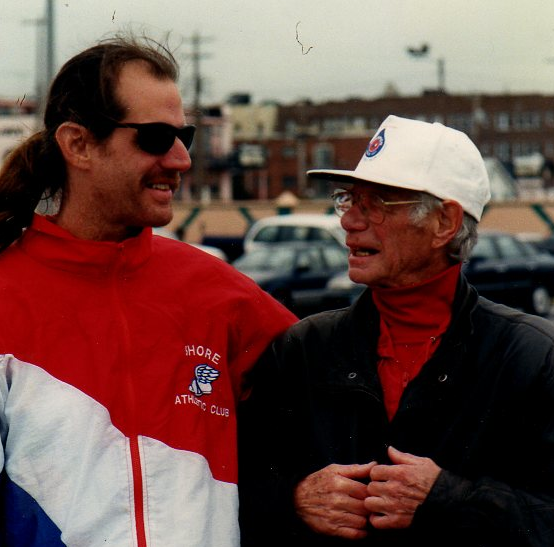 With Harry Drazin. Harry lived to the ripe old age of 100. That racewalking must be good for you. Harry raced around the world with Bob Mimm.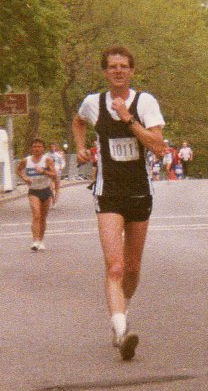 A 5km held as part of the 1987 World Cup in Central Park, New York City.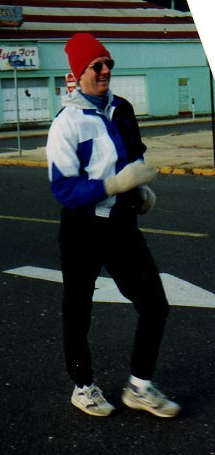 The Polar Bear 10 Mile Racewalk in Asbury Park, NJ. Held the end of December can be anywhere from below freezing, as in this photo to in the 60s.
Just browsing over both books, they look fantastic! I'm a guitarist and uke player for over 25 years and was thinking about writing a ukulele book but you've already written what I think are the best, most comprehensive and thorough books I've ever seen for the instrument. I just might end up buying every book you've written and I'll be giving my highest recommendation for your books to my friends and students. Thank you so much for taking the time to write such great books! — Peter Rhee
Aloha, Curt, All I can say is WOW! What you have accomplished is simply incredible! All the best — Glen Hirabayashi, The Aloha Boys
Folks, if you haven't stopped by Curt's site, do so right now! ..And get his books, they are fantastic. This guy knows his stuff and is able to pass it along too. — Alan Johnson Proprietor, The 4th Peg
I can highly recommend Curt's Uke books — I have four of them and they are excellent. — fatveg — Portland