Racewalking
Racewalking, or race walking, is a long-distance discipline within the sport of athletics. Although it is a foot race, it is different from running in that one foot must appear to be in contact with the ground at all times. This is assessed by race judges. Typically held on either roads or on running tracks, common distances vary from 3000 metres (1.8 mi) up to 100 kilometres (62.1 mi).
Racewalking
There are two racewalking distances contested at the Summer Olympics: the 20 kilometers race walk (men and women) and 50 kilometers race walk (men only). Both are held as road events. The biennial IAAF World Championships in Athletics also features the same events with the addition of a womens 50 kilometers walk. The IAAF World Race Walking Cup, first held in 1961, is a stand-alone global competition for the discipline and it has 10 kilometers race walks for junior athletes, in addition to the Olympic-standard events. The IAAF World Indoor Championships featured 5000 m and 3000 m race walk variations, but these were discontinued after 1993. Top level athletics championships and games typically feature 20 km racewalking events.
2021 Update: Starting with the World Athletics Championships Oregon `22 and the 2024 Paris Summer Olympic the 50km distance has been dropped and changes to a 35km for both men and women.
The sport emerged from a British culture of long-distance competitive walking known as pedestrianism, which began to develop the rule set that is the basis of the modern discipline around the mid-19th century. Watching people walk was America's favorite spectator sport in the late 19th century. Since the mid-20th century onwards, Russian and Chinese athletes have been among the most successful on the global stage, with Europe and parts of Latin America producing most of the remaining top level walkers.
Compared to other forms of foot racing, stride length is reduced; to achieve competitive speeds racewalkers must attain cadence rates comparable to those achieved by world-class 800 meters runners.
The learn all about racewalking in the US go the USATF Race Walking site. For even more information beyond what is here on my site go to Dave McGovern's World Class Racewalking/Power Walking or Racewalk.com.
IAAF Introduction To Race Walking
Written by Maurizio Damilano ; Technical Consultant Sandro Damilano (Saluzzo Race Walking School); produced by IAAF. Maurizio Damilano was the 1980 Olympic Champion and the 1987 and 1991 World Champion in the 20 km race walk.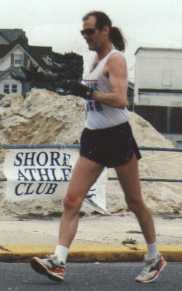 Polar Bear 10 Mile Racewalk, Asbury Park, NJ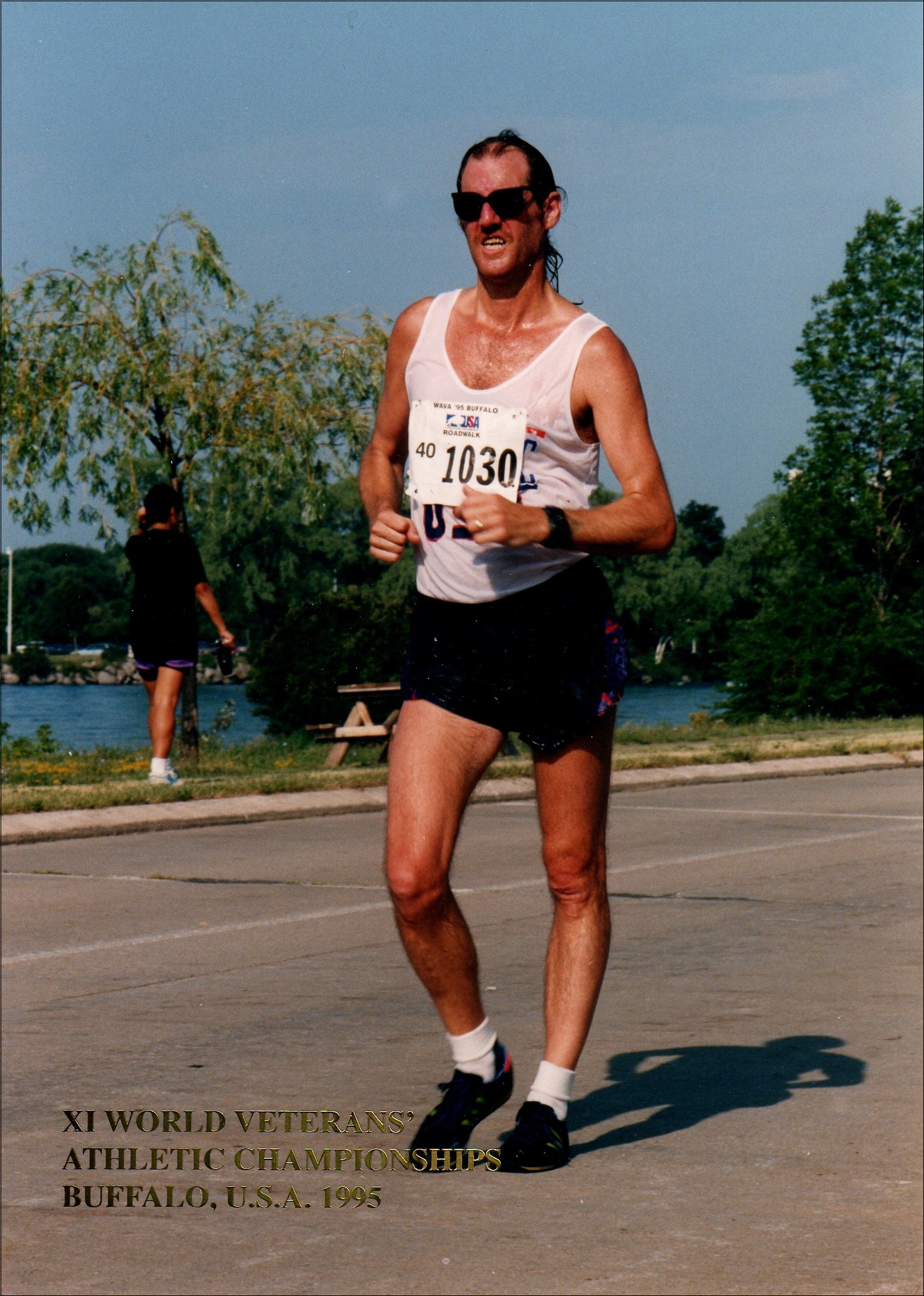 20 km, XI World Veterans Athletic Championships, Niagara Falls, NY 1995 ( bronze medal mx-4 40-45 age group )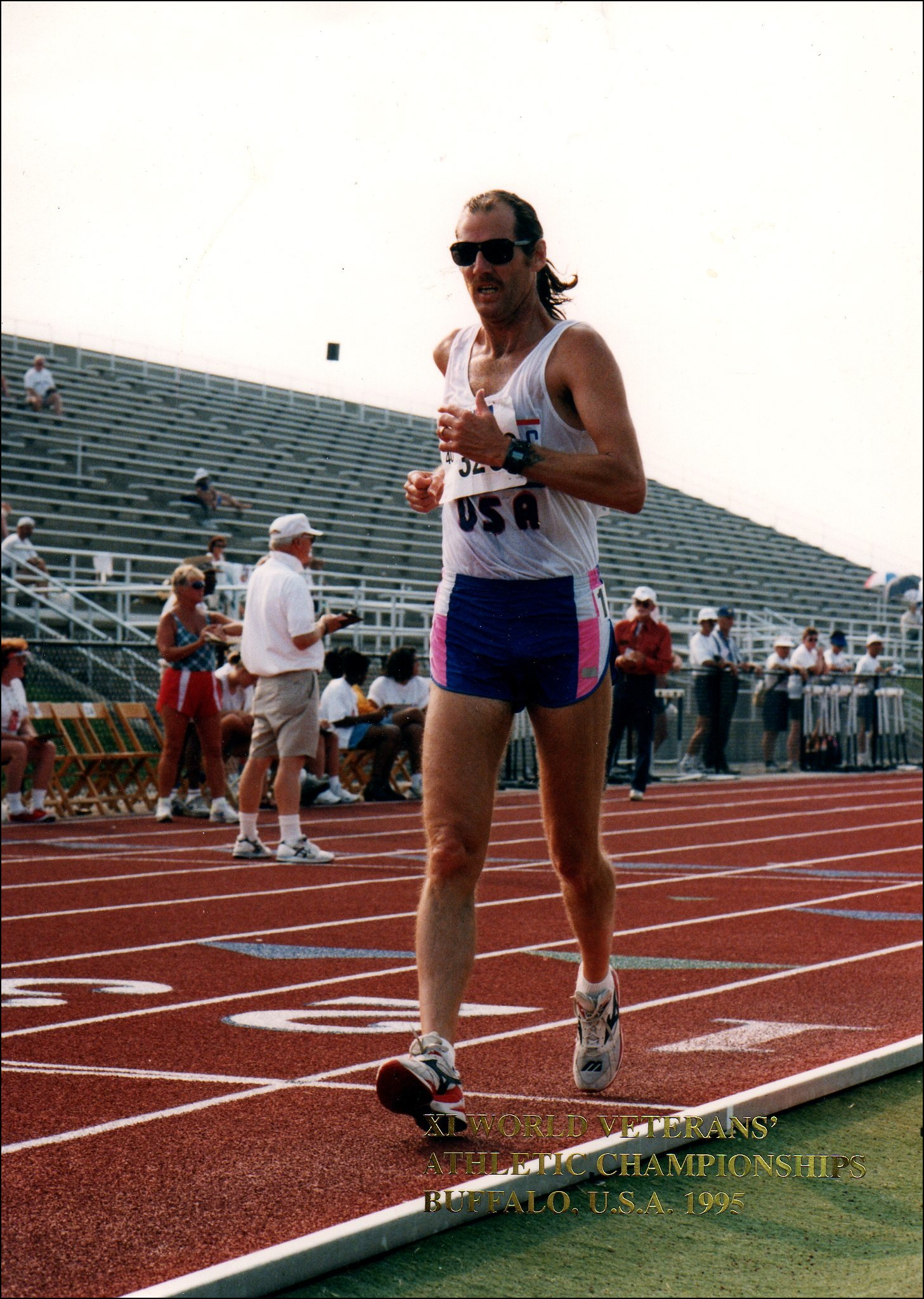 5 km, XI World Veterans Athletic Championships, Buffalo, NY 1995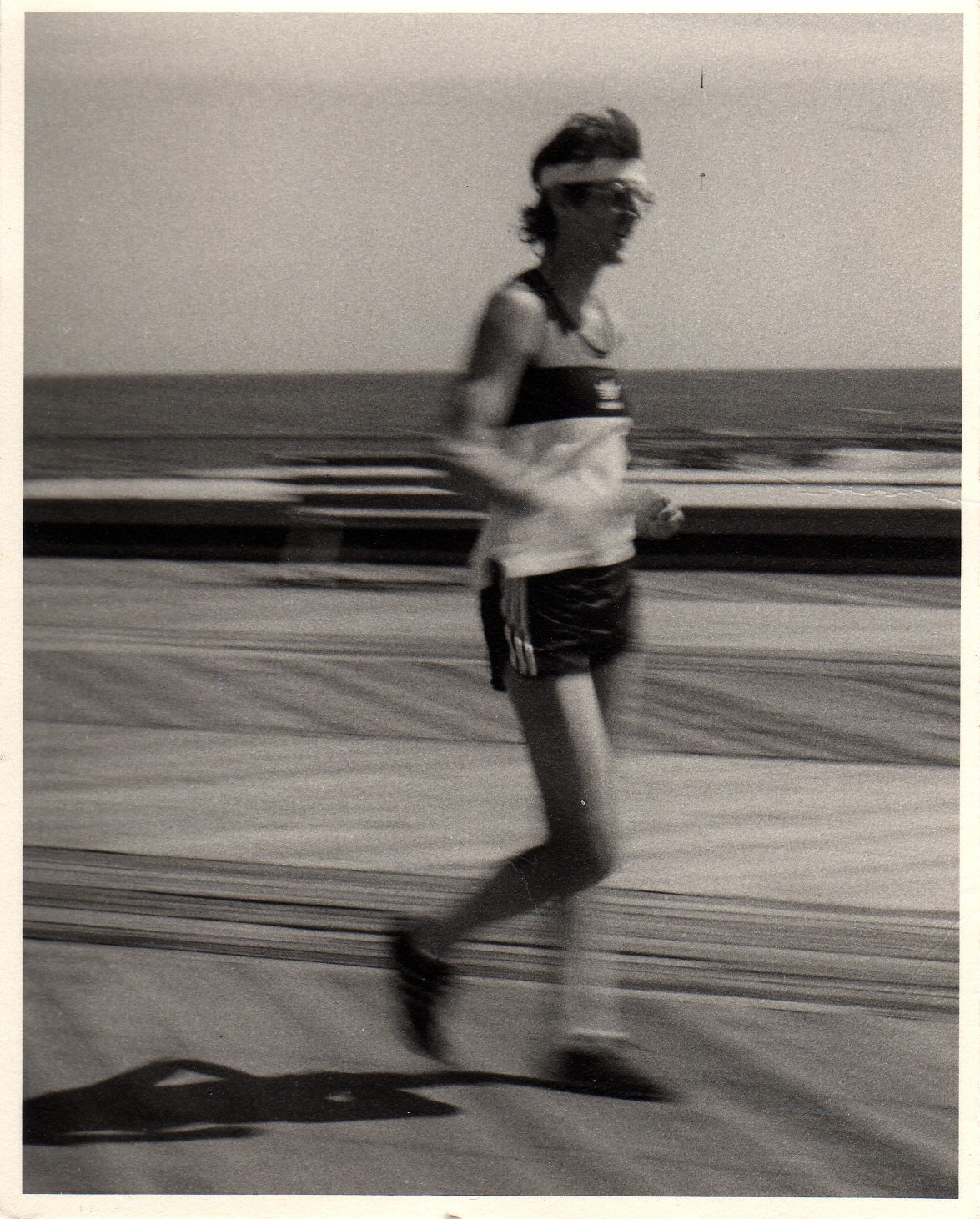 Ronn Zinn 10 Miler, April 1988, Asbury Park, NJ

World Class Racewalking

Dave McGovern
New York
USA
Email: DMcG@Racewalking.org
Listing Info
from the World Class Racewalking web site
Dave McGovern is the most experienced and productive race walking coach and clinician in the US, and perhaps the world. A 25-year veteran of the US National Racewalk Team with a master's degree in sport science from the United States Sports Academy, Dave has conducted some 20 clinics and camps per year throughout North American as well as Europe, and South and Equatorial Africa, since 1991.
During his 28-year competitive career Dave has won 14 U.S. National Championships and walked 20 kilometers (12.4 miles one of the two Olympic distances for men) in 1:24:29 - 6:48 per-mile pace which ranks him as the fastest American ever to not make an Olympic Team. A member of 20 International Teams, including seven World Cup and six PanAm Cup teams, Dave is the only track and field athlete in US history to qualify for seven (2016 update: make that eight) consecutive Olympic Trials! Still competing at a high level at the age of 45, Dave won the 2010 USA Track and Field 30-Kilometer Championship, and was the overall Race Walking Grand Prix Champion.
More information available on the World Class Racewalking's web site.
Even more information, discussion and comments on this listing below.
@role('admin')

Shore AC

Listing Info
from the Shore AC web site
THE SHORE ATHLETIC CLUB (ShoreAC) is one of New Jersey's, and America's. most diverse and inclusive organizations dedicated to all the specialties within the great sport of track and field.
The Shore AC is truly a club for all athletes and all seasons. We field "varsity" and local men's and women's teams competing in every event within the sport, and on every level, youth to juniors to "open" to Sub-Masters and Masters.
We are dedicated to the vision of track and field as a wonderful "lifetime sport". We do every event there is to do, meaning everything from the sprints to the middle distances to the marathons and even ultra-marathons; the hurdles, all the jumping events, all the throwing events, all the multi-events; racewalking and cross country and relay racing and road running. Some of our Shore AC folks have done all this at the highest level - our members have been Olympians, World Champions, National Champions, and a lot more. The Shore AC's official birth year is 1934. The club went through its earlier eras of the 30s and 40s marked by some incredible feats - began anew in the late 40s and endured to the early 50s. In 1964, the "new" Shore AC was born and we've been doing so many great new things ever since. We have over 500 members. Most live in New Jersey but quite a few reside far beyond NJ. and some quite far beyond. In addition to competing in all these events, the club itself puts on an incredible array of events for all to take part in and enjoy to the utmost. And we cap each year with a wonderful awards banquet each January.
More information available on the Shore AC's web site.
Even more information, discussion and comments on this listing below.
@role('admin')
Robert Korzeniowski
Four time Olympic medalist, three 50Km golds in a row, double gold medal winner Sydney Olympics 2000 - Robert Korzeniowski . Robert Korzeniowski Special K has to be considered the greatest race walker ever.
International Association Link

National Masters News

P.O. Box 1117
Orangevale, CA 95662
USA Phone: (916) 989-6667
Listing Info
from the National Masters News web site
National Masters News is the only national publication devoted exclusively to long-distance running, ultra running, track and field and racewalking for men and women over the age of 30. It is the central source of information for masters athletics throughout the U.S., and was founded in 1973. Published monthly, National Masters News features athlete profiles, training tips, diet information, results, race and meet schedules, age-records, rankings, profiles, race reports, human interest stories, lively editorials, world news, and local information for each region. We also administer the USATF Masters All American program for both the road and track and field.
More information available on the National Masters News's web site.
Even more information, discussion and comments on this listing below.
@role('admin')

USATF Masters

USATF National Office
USA Track & Field
132 East Washington Street
Suite 800
Indianapolis, IN 46204
USA
tel: 317-261-0500
fax: 317-261-0481
Listing Info
from the USATF Masters web site
An informational resource for active and prospective masters athletes. Whether you've been a track and field athlete all your life, or you're just curious, we hope you will find what you are looking for. There are over 10,000 active participants in masters track and field in the United States. The sport is flexible, inclusive and diverse enough to accomodate any level of interest. Masters track and field consists of local, regional, national and international competition opportunities for athletes 30 years and older.
All levels of ability are welcomed and encouraged to participate. Masters track and field actively promotes fitness, friendship, volunteerism, athletic development, competition and sportsmanship. Men and women compete separately in 5 year age groups starting at age 30: 30-34, 35-39, 40-44 etc. Masters meets typically include sprints, distance running, hurdles, throws, jumps, racewalking and relays.
More information available on the USATF Masters's web site.
Even more information, discussion and comments on this listing below.
@role('admin')
2725 USATFMasters lg
@endrole

World Masters Athletics - USA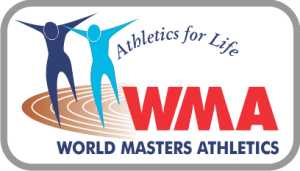 Regional Delagates: USA
Sandy Pashkin 
2888 Elysium Ave 
EUGENE, OR 97401
USA 
Tel: +1-541-554-9868
Email: spashkin@q.com
Listing Info
from the World Masters Athletics - USA web site
#####Organizational Goals##### <ul> <li>To organize, regulate and administer athletics for masters (women and men of not less than thirty-five years of age).</li> <li>To sanction World Masters' Athletic Championships and other international masters athletic competitions.</li> <li>To ratify and register world masters five-year age-group records and maintain data on other outstanding athletic performances by masters.</li> <li>To foster international friendship, understanding and co-operation through masters athletics.</li> </ul>
More information available on the World Masters Athletics - USA's web site.
Even more information, discussion and comments on this listing below.
@role('admin')
Misc Great Racewalking Information Around the Web
( 2018 Update ) - Getting back into training and competitive walking and
I'll be updating these pages over time as I progress. ( Look out John S.! )
USATF Racewalking Page - [ link ]
America's Walking PBS series hosted by Mark Fenton

America's Walking is a new weekly fitness, travel and lifestyle series designed to get you walking. Hosted by Mark Fenton, the country's foremost expert on walking and pedestrian issues, the television series travels around the country interviewing leading experts and regular folks struggling to maintain an active, healthy lifestyle.

Dave McGovern's Worldclass Walking

Check out Dave's website. Dave has been a national class racewalker for many years and a great competitor. Dave's World Class Racewalking Clinics have been getting rave reviews everywhere one is staged.
Just browsing over both books, they look fantastic! I'm a guitarist and uke player for over 25 years and was thinking about writing a ukulele book but you've already written what I think are the best, most comprehensive and thorough books I've ever seen for the instrument. I just might end up buying every book you've written and I'll be giving my highest recommendation for your books to my friends and students. Thank you so much for taking the time to write such great books! — Peter Rhee
Aloha, Curt, All I can say is WOW! What you have accomplished is simply incredible! All the best — Glen Hirabayashi, The Aloha Boys
Folks, if you haven't stopped by Curt's site, do so right now! ..And get his books, they are fantastic. This guy knows his stuff and is able to pass it along too. — Alan Johnson Proprietor, The 4th Peg
I can highly recommend Curt's Uke books — I have four of them and they are excellent. — fatveg — Portland
Thanks for visiting and checking out the site!

Original Animation by Curt Sheller - 1987 for my first web site 35 years ago.